Colors of the Stone • Fall • September 1 - 4, 2022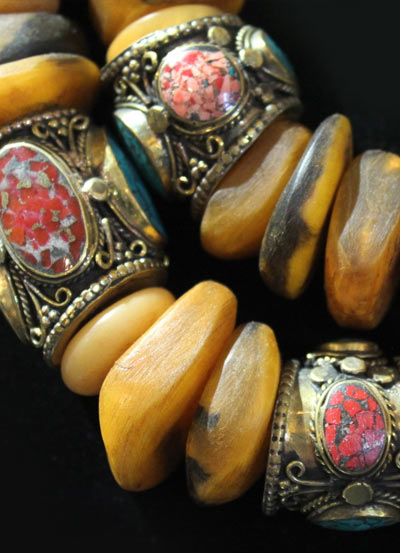 Colors of the Stone with To Bead True Blue and Artisan Workshops is a warm-up for the Winter 2022 Show. The focus is on recently discovered artists and artisans, including both established --and emerging --glass artists, gem cutters, ceramists, bead makers, jewelry artists, mineral hunters, lapidaries, and gold smiths, who are dedicated to innovative, brilliant, design and originality. Each product offered at the show reflects handcraft authenticity, natural colors and sustainable materials. The entire artisan community --whether professional or a hobbyist, benefits from this opportunity to get a head start on the coming year. Shop from an unrivaled collection of artisan handcraft --buy direct from the source at excellent prices. Many products are offered at this show for the first time and by the artisans themselves. Artisan Workshops offers handcraft and design workshops in subjects such as bead making, jewelry design, knotting,  and art metal clay. Workshops are taught by artists in residence at all skill levels.
Fast Facts
Location: Casino Del Sol Conference Center
Address: 5655 W Valencia Rd, Tucson, AZ 85757
Dates: September 1 through September 4, 2022
Times: 10am to 6pm Thursday - Saturday, 10am to 5pm on Sunday
Exhibits: 75,000 ft² of exhibit space with artisan exhibits
Workshops: hands-on workshops offered daily, 8am-9pm
Admission: Open to the public, free admission & parking
Rooms start at $129 / night.
To book a room, call (855) 765-7829 ask for Fall Gem Show rate.
Location & Parking
Casino Del Sol is Tucson's premier luxury resort, with the largest Convention Center in Tucson, over 75,000 ft² of showroom space --enough for exhibits, galleries, and workshops. It is an architectural gem, modeled after a late 19th-century Tuscan village, and nestled in the beautiful Sonoran Desert, minutes from downtown Tucson and Tucson International Airport.
Casino Del Sol • 5655 West Valencia Rd • Tucson, Arizona
Special Resort Room Rate -- Call 1 (855) 765-7829 and mention Fall Gem Show Rate
RV Hookups available at Casino Del Sol -- See Details